Poverty doesn't have to be permanent. The Salvation Army helps those in need to overcome poverty through a variety of programs.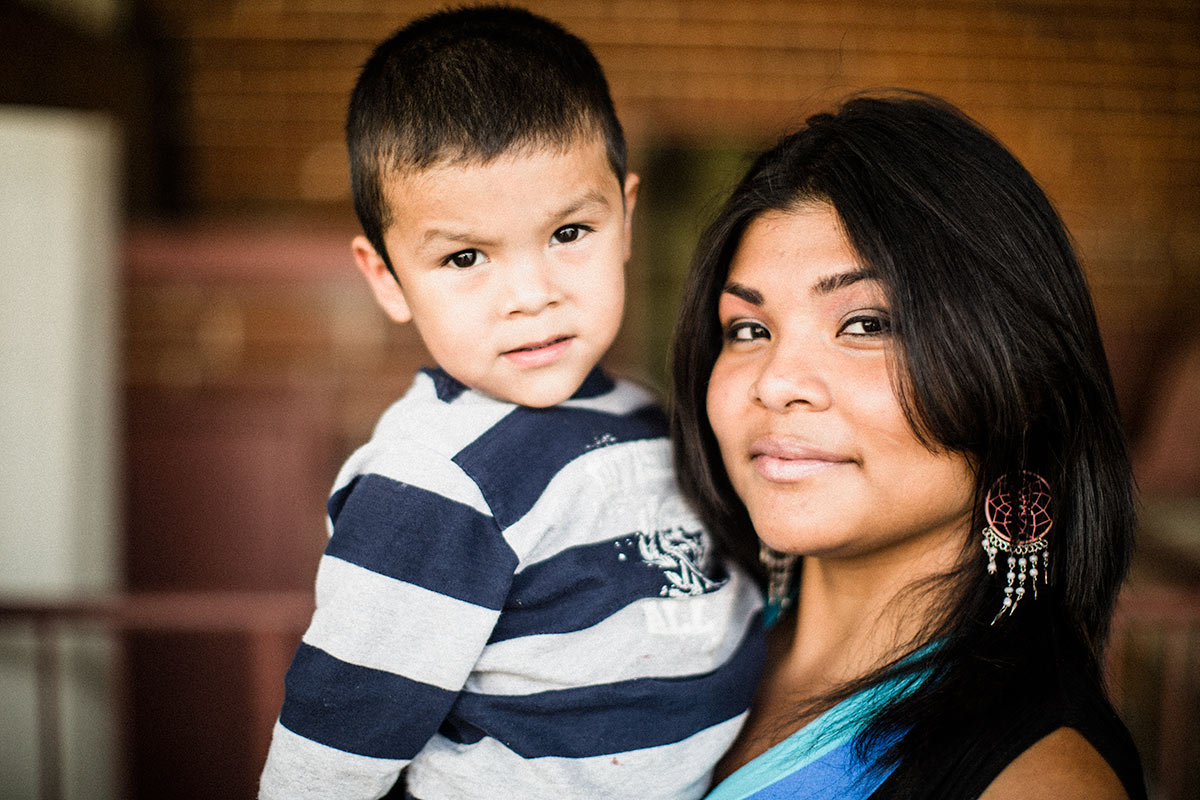 Shelter
Housing insecurity and prolonged poverty are strongly linked, and that's why we work to provide short and long-term housing assistance to displaced families and individuals. The Salvation Army offers many programs that offer refuge to struggling men, women, children and families from overnight and emergency shelters for those finding themselves homeless for the first time to transitional living centers that help rebuild lives.
Meal Assistance
Many families and individuals facing poverty often must make the painful choice heating and eating - that is, they must decide whether they'll pay their bills or pay for food. Without sufficient funds, many are forced to go without a warm, nutritious meal in order to keep a roof over their head.
Bill Pay Assistance
We help struggling families and individuals avoid falling into the cycle of crisis by supplementing their income with utility, rent and other vital payments. This assistance often becomes the difference between shelter and eviction, between maintaining honest work and selling drugs or services for money, and between keeping kids in one place and moving them out of their home and onto the streets.
Employment Assistance
As part of our comprehensive approach to helping families and individuals overcome poverty, we offer educational resources, career coaching and job placement opportunities to assist those in need secure stable and gainful employment.
---
Carson City Corps Family Services
Monday / Tuesday / Thursday / Friday
9 am - 12 pm and 1 pm - 3 pm
The Family Services Office offers the following services:
- Emergency Food Boxes
- Emergency Transportation
- Thrift Store Vouchers
- Rental Assistance / Emergency Overnight Shelter (referral only)
- Back to School Supplies
- Thanksgiving Food Baskets and Turkeys
- Santa's Toy Shop/Angel Tree
- Christmas Food Baskets & Ham
- Easter Food Basket
- Summer Camp & Summer Day Camp
- Music Camp
- Educational Programs
- Computer Lab
---
Utilities Assistance
For those who qualify, we provide Emergency Assistance to avoid the Utilities shut-off.
 
Qualifications
Verified account holder and/or household member with photo ID and legal ID for everyone else in the household.
Verified financial crisis or unexpected financial difficulty or hardship preventing payment of gas bill, including without limitation a loss or reduction in household income; a loss, reduction or delay in receipt of public assistance benefits to the household; or an unexpected or unplanned expense causing lack of financial resources.
Submission of all required documentation and information in support of request for Assistance.
Income level must be less than 1 & 1/2 times the current poverty level (income guidelines for 2015 listed below).
 
Persons in family/household 1 and 1/2 times poverty guideline
$1,485 Monthly or $17,820 Annually
$2002.50 Monthly or $24,030 Annually
$2520 Monthly or $30,240 Annually
$3036 Monthly or $36,432 Annually
$3555 Monthly or $42,660 Annually
$4072 Monthly or $48,864 Annually
$4591.25 Monthly or $55,098 Annually
$5111.25 Monthly or $61,335 Annually
For families/households with more than 8 persons, add $6,240 (annually) for each additional person.
 
Important Details
Utilities assistance is available one time in a 12 month period per account.
Payment may include current, past dues amounts, late charges, re-establishment fees, and or other related costs or fees. Deposits are not covered.
 
Assistance Locations
The Salvation Army at 661 Colorado St., Carson City, Nevada. Please call (775) 887-9120 for more information.